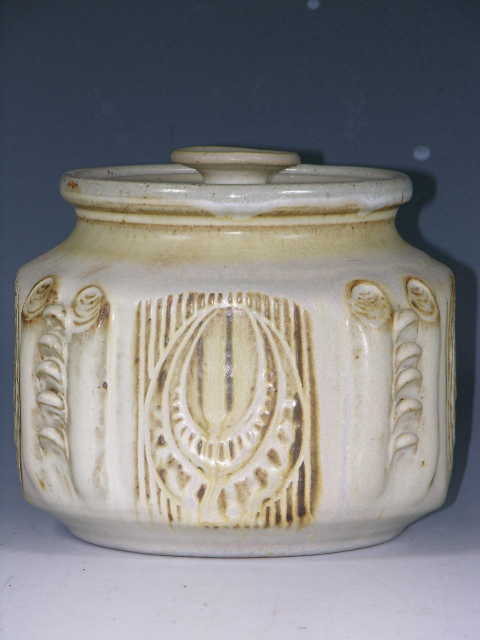 Scroll down for more images
Urn #31

Wheel Thrown Form subsequently Altered with Slip, Stamps, and Applied Clay Decoration, White Matte Glaze

Cone 11 Reduction Stoneware

6" high
6 3/4" wide
6 3/4" deep

155 cu. in.

$195.00

Somewhat smaller than usual for an adult. This would be appropriate for a child or treasured pet.

Free shipping via
Priority Mail in the
Continental U.S.